Your containers are an advertising medium you cannot afford to ignore.
Your bins can spend a lot of time not on your premises.
Why not get your companies name and number out there?
We can create and install the signage you require on your containers.
Whether it is simple stencilling to large informative stickers, we can supply and fit signage to get your name out there for all to see.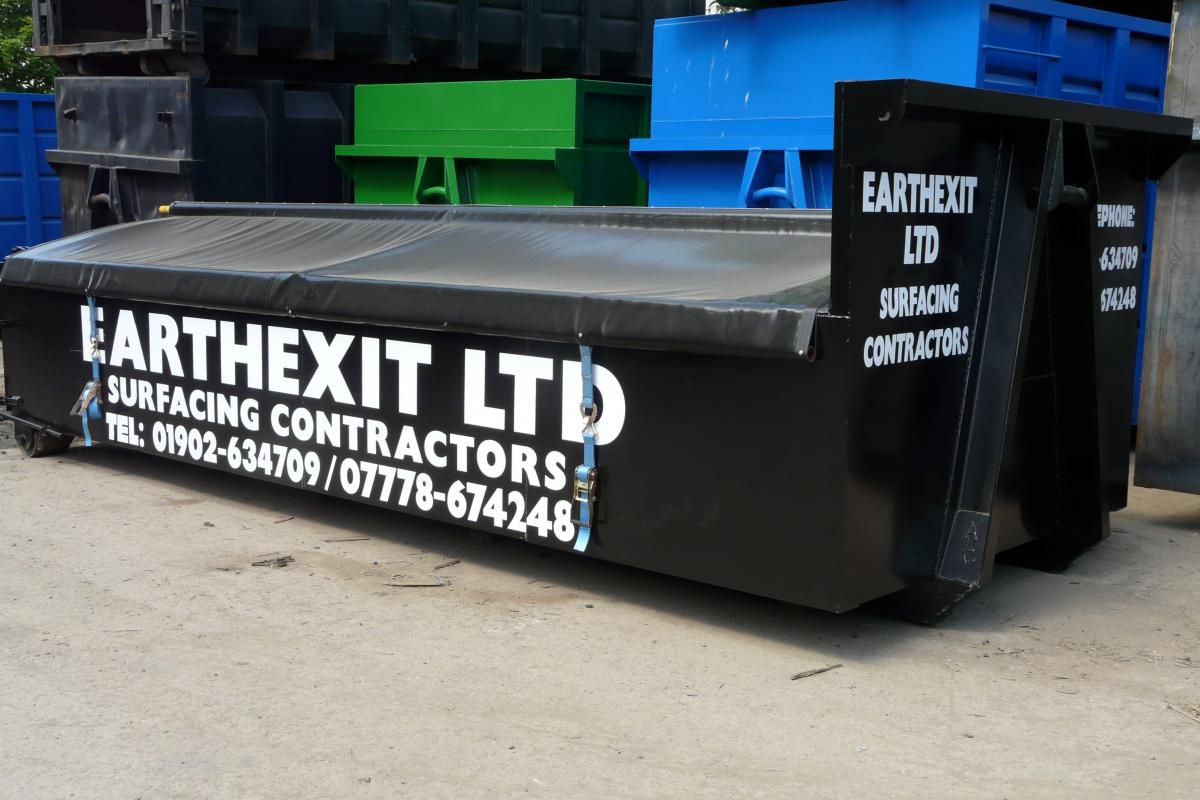 Sometimes sending your container offsite for urgent attention may not be possible.
Our highly trained technicians can be despatched in a timely manner to your site to bring that bin back into service.
We have portable welding and fabricating equipment that can be on your site to complete that urgent repair or undertake that refurbishment. All the experience that goes into manufacturing at the works can be at your disposal.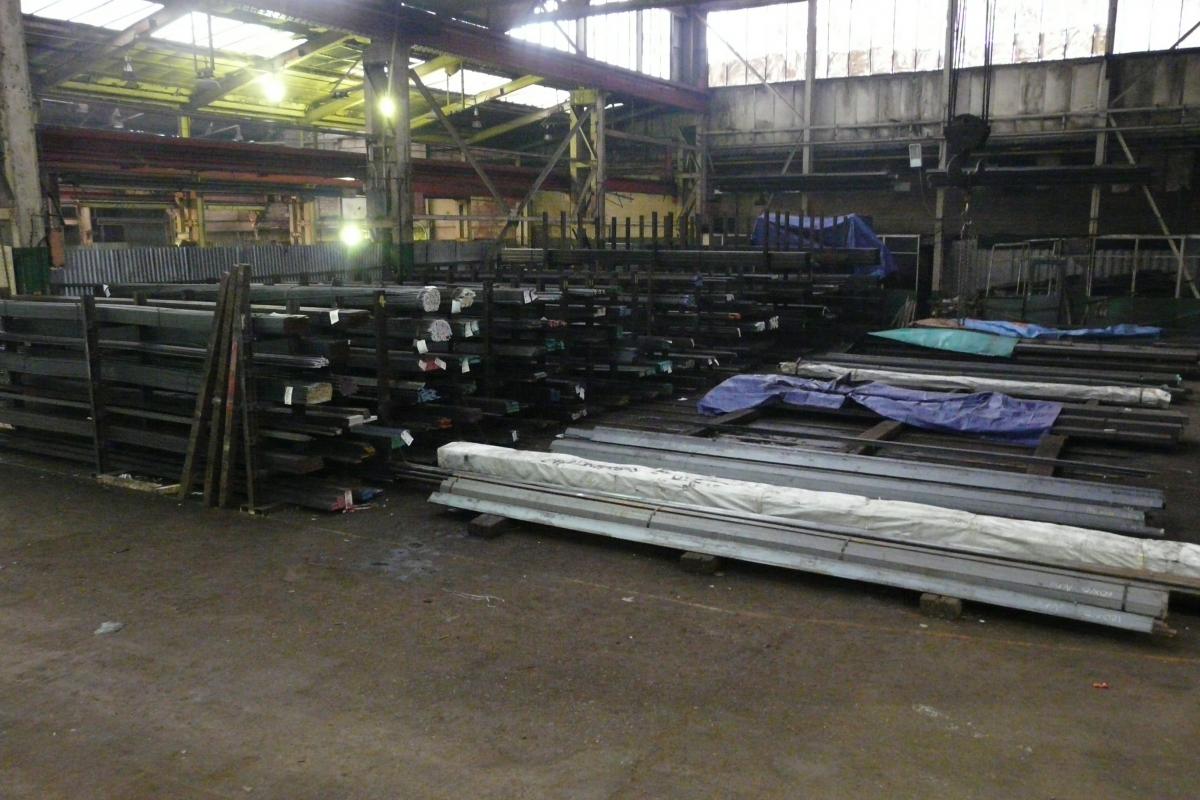 By any measure Skips are a bulky commodity but we have sent them all over the world.
Gileskips can provide the most cost effective way to transport your containers. It is possible to load up to four Roll on Roll offs per articulated load.
With the use of our, 25 ton, 20 meter, Site Crane we are able to achieve multiple shape container loads. Please call for details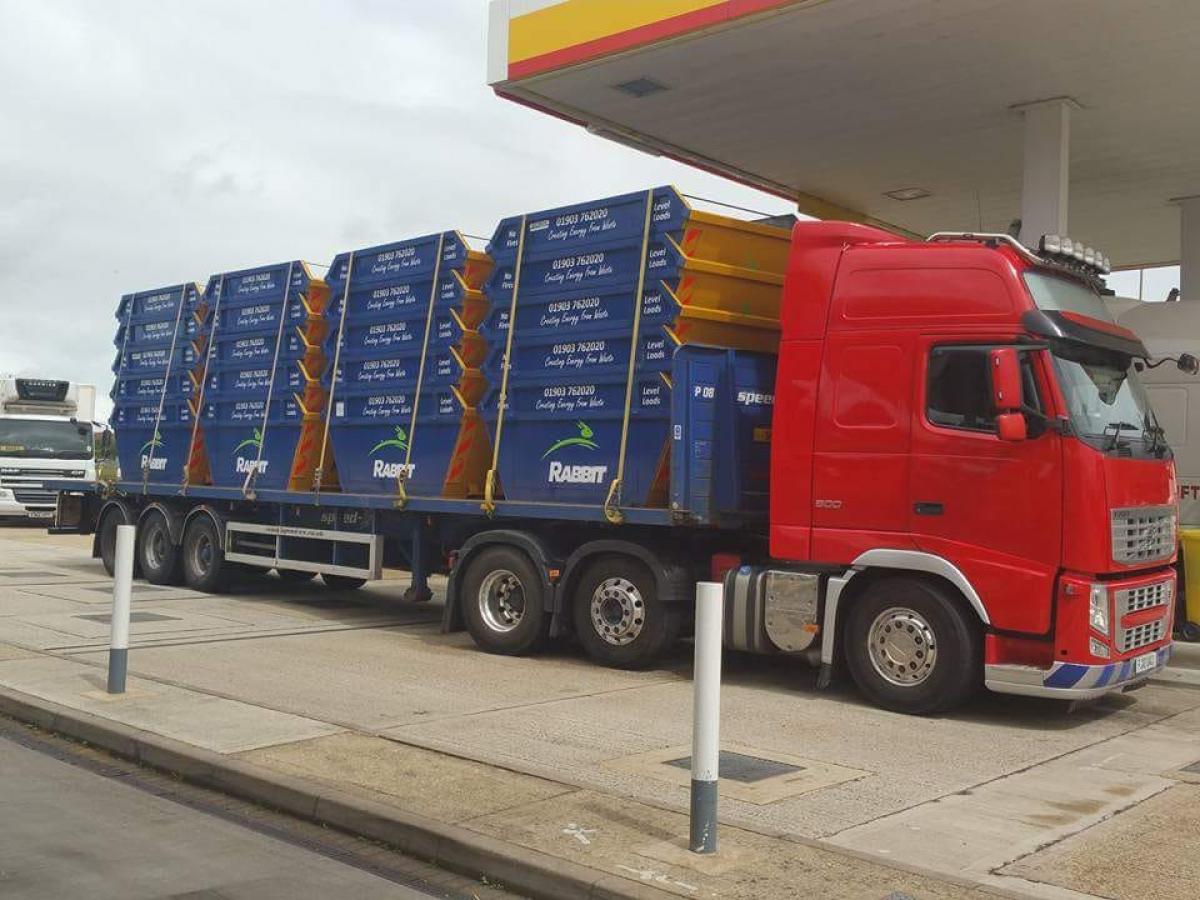 Do you have bins that suit your requirements perfectly but are getting a bit tired or damaged?
We can repair them
It is sometime frustrating when otherwise serviceable containers develop problems like a worn out bottom or get damaged.
We can take your tired bins overhaul them and return them to you ready for action.
All the facilities we have available can be used to repair or refurbish all containers. We repair, refurbish or modify - anything is possible.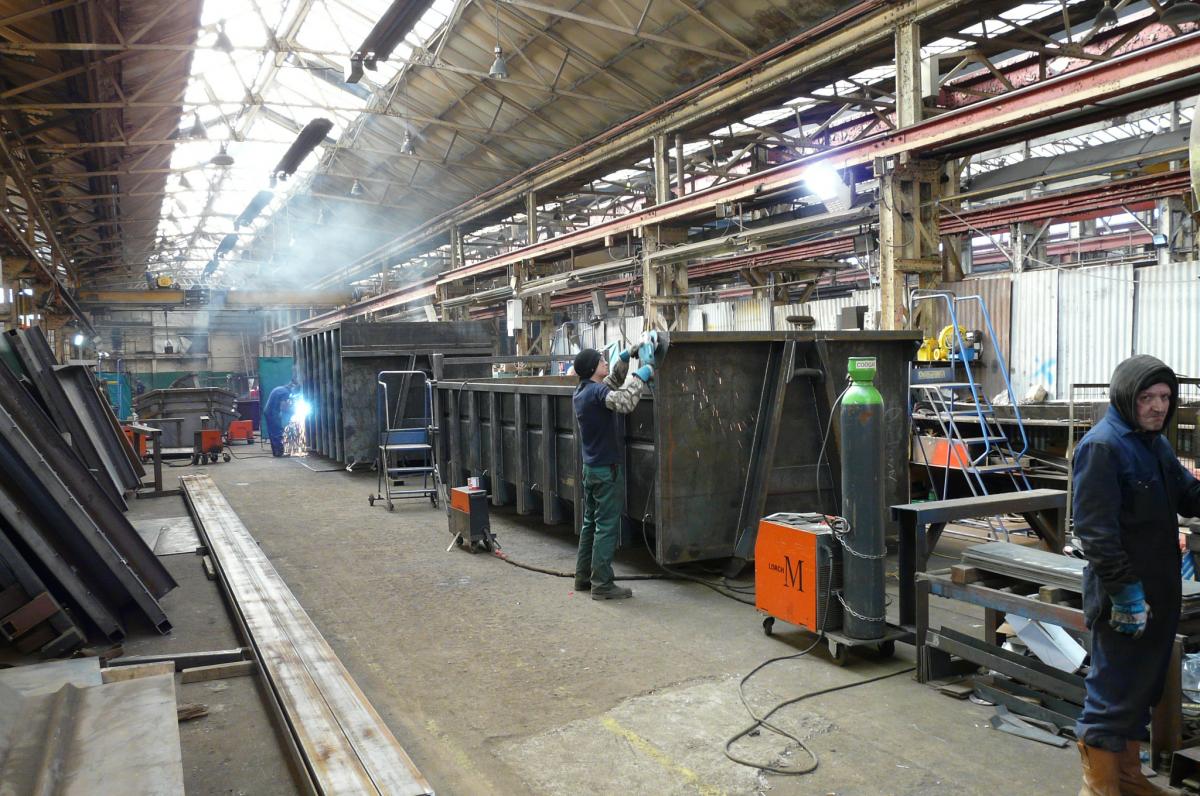 Sometimes a simple part on a skip fails and all you need to do is replace it. As a skip and bin manufacturer we have access to all component parts:
1. Roll On Roll Off Lifting Bale Bar; 2. Roll On Roll Off Locking Door Arms; 3. Roll On Roll Off Wheels (Supplied Complete or as Parts); 4. Locking & Pivots Bar (various diameter & length available); 5. Retaining Locking Channels; 6. Rope Hooks (both weld on & bolt on); 7. Roll On Roll Off Locking Bar Profiles; 8. Heavy Duty Door Hinges (Nyloc Nuts & Bolts with Grease Nipple); 9. Roll On Roll Off Door Retaining Brackets; 10. Roll On Roll Off Locking Hooks; 11. Goal Post Mounting Plates; 12. Rachet Locking Device; 13. Roll On Roll Off Door Retaining Straps; 14. Secondary Roll On Roll Off Door Locking Pin Box; 15. Secondary Roll On Roll Off Door Locking Pin & Chain.
Also Available; skip lifting lugs, tipping bars & rope hooks, FEL & REL plastic lids, steel lockable doors & lids. Let us know your requirements and we will source the part, if its not in stock we can manufacture it.