With Centre Pole Sheeting System
This Recycling Skip is supplied with a centre pole sheeting system available as left or right opening & is easy to operate from ground level by hand. The sheeting system can also be operated electronically / hydraulically dependent on your requirements & provides a cover over your load which is maintenance free & can be used to keep materials dry & prevent loss of load during transit. Sheeting is made to individual specification to suit any body shape or size & comes in a choice of colours. Recycling Banks can also be manufactured with a variety of options;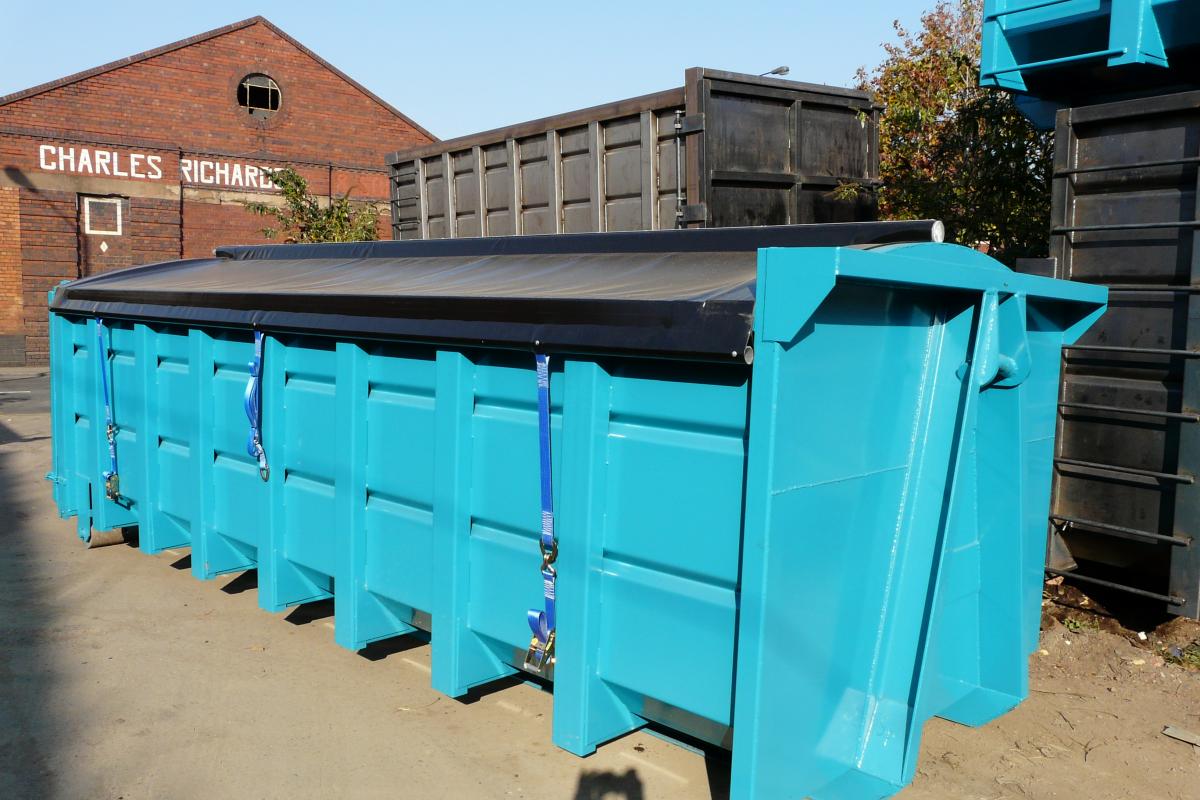 With Plastic Sliding Roof Cover
Designed to keep out vermin, pests & people, comes complete with opening & fully lockable attachements. Plastic Roof Panels are repairable & replaceable & come in black only. This style of cover is an alternative to the centre pole sheeting system which is the standard mainstay of food waste containers. As with all our recycling banks these can be manufactured with a variety of configurations and options including various apatures & window openings to suit all your waste recycling needs.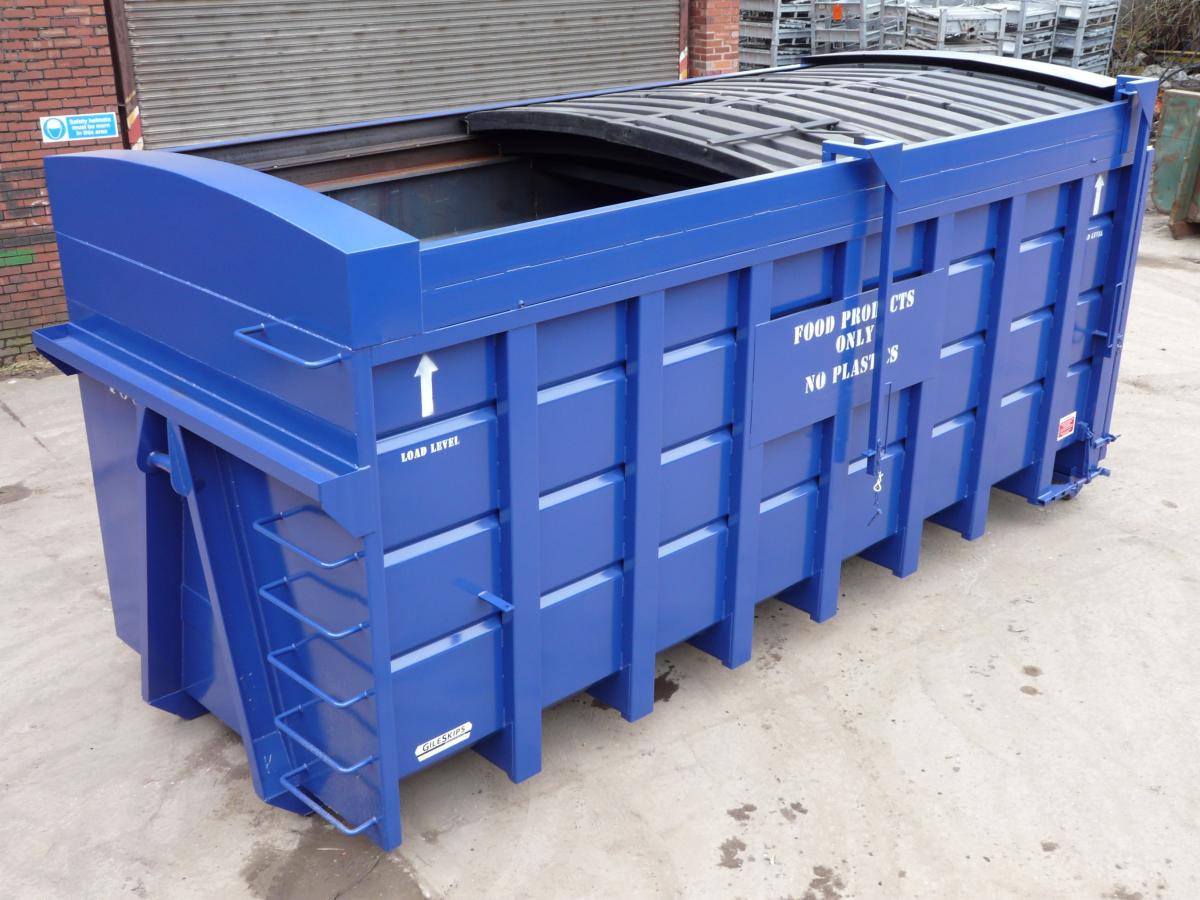 With Hydraulic Roof
To suit a customers need for a completely hermatically sealed (air & water tight), fully enclosed, secure & robust food waste storage and handling unit. Hydraulic lid is manually operated but can also be manufactured to be electronically operated if requested & comes with all rubber door seals. Can be manufactured in various sizes.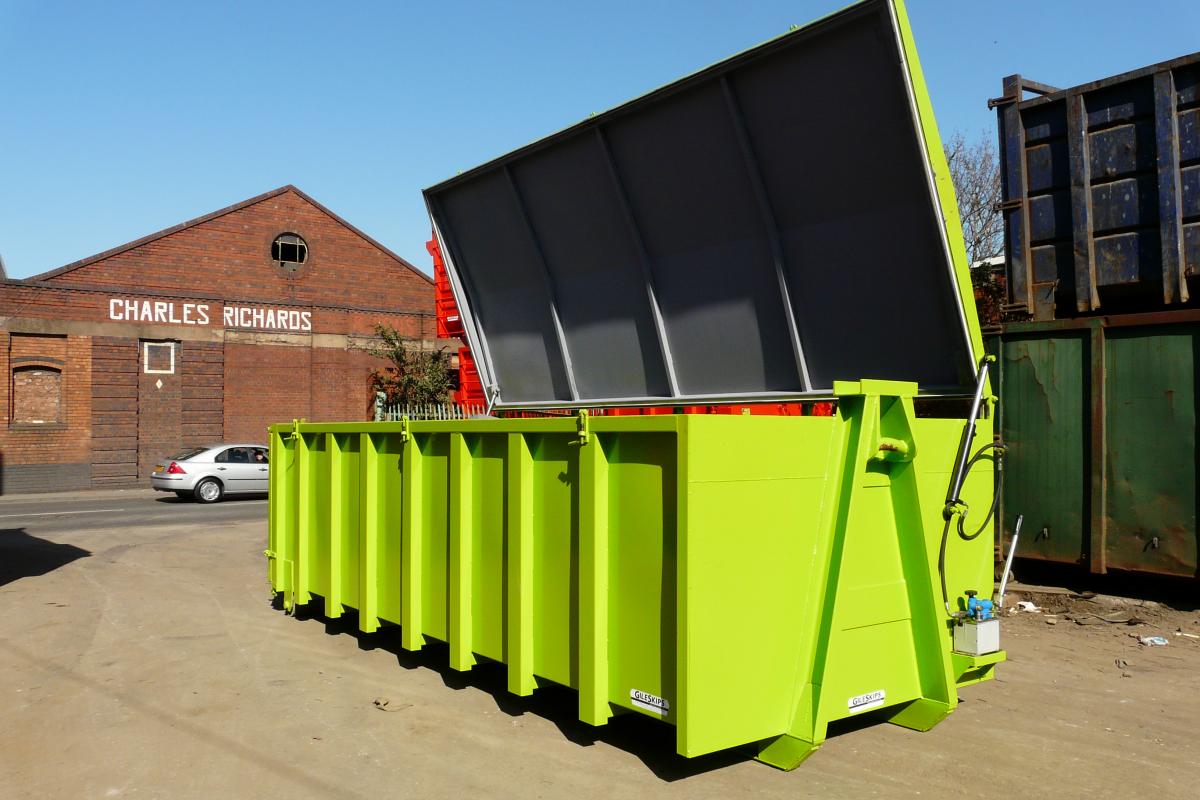 Recycling glass is big business these days. The UK currently recycles around 50% of container glass (like bottles and jars). Glass is usually collected in Bottle Banks at recycling centres based at civic amenities sites & most supermarket car parks.
Gileskips manufacture a range of top quality presentable Glass & Bottle Bank Skip Units that come either as a complete internal open compartment or supplied with internal segregation panels that are fully lockable to create 3 compartments, generally for brown, green & clear glass & bottles. Complete recycling bottle bin units comes with a fully enclosed top, top hinge tipper style rear door with lockable handles. Generally supplied with Six bottle insertion holes complete with Rubber Gaters but additional apatures can be manufactured if required. Can be fully painted in your company colours in BS or RAL paints & we can arrange for your logo to appear via our Signage Service as stencil or vinyl graphics.